Finding you the finest dog friendly holiday cottages in UK
|
Login
B&B's
B&Bs are a classic feature of the UK and one which we at Best Dog Friendly Cottages hold very dear to our hearts.
They offer a warm welcome in a homely atmosphere. And of course who could ignore the amazing English breakfasts that they are renowned for.
Bed and Breakfasts can be a much more cost effective way of exploring the country without compromising on quality and hospitality. Because you are welcomed into people's home the experience is that of staying with an old friend with the benefit of receiving almost one on one service .They are often in character properties and mean that you can stay in some gorgeous quaint villages which would otherwise not be possible.
More and more people are choosing to stay in B&Bs because of the personal service you receive and the individuality of each property.
With increasing numbers of people working away from home during the week and returning to home at weekends Bed and Breakfasts can often provide discounted rates for longer or regular Monday – Friday stays, arranging your travels like this enables you to really have the home from home experience whilst working away with the added luxury of also having your dog able to stay with you.
Staying at a B&B provides a wonderful opportunity to gain the inside knowledge of where to eat and what to see and do in an area, so why not search our site for a dog friendly Bed and Breakfast to suit you?
We are always listing new B&Bs and would love to hear from you if there is a B&B that has made a lasting impression on you and which you feel we should be listing as there is no better way to learn about great places to stay than through word of mouth.
by Lucy Purves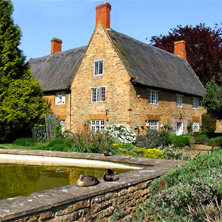 VIEW DOG FRIENDLY B&B's