Finding you the finest dog friendly holiday cottages in UK
|
Login
Cottages
We focus on bringing you the best in pet friendly luxury cottages. Just because you want to have your dog with you doesn't mean that you should have to compromise on the comfort and style of your holiday accommodation.
Having a cottage for your holiday means that you can have a home from home, encouraging lazy days and time to put your feet up in front of the fire. It's a great way to explore the countryside as you can stay in the heart of a village and with many cottages providing tourist information or visitors books with previous guests experiences it's a great way to quickly get a feel for an area.
With the wide range of cottages now available this type of holiday is ideal for a cosy romantic retreat for two or for large family get togethers where space is normally an issue.
Many of the cottages have private facilities such as swimming pools or games rooms and some even have catering services enabling you to really take it easy. For the keen cook large farmhouse kitchens can be a real treat allowing you to enjoy cooking up a storm and making the most of local markets and local shops.
Different people have different priorities when it comes to holiday cottages, some like to be in the middle of nowhere with a roaring fire whereas others prefer to be within walking or should I say staggering distance of a local pub or the facilities of a town. We have designed a detailed search capability which allows you to search through all our properties using a range of different criteria, ensuring you find the right cottage for you.
We're always on the lookout for quality dog friendly accommodation and love to hear from you if there is a cottage which you have stayed at that you feel we should be listing - if you're happy to share the secret that is!
by Lucy Purves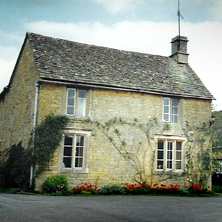 VIEW DOG FRIENDLY Cottages